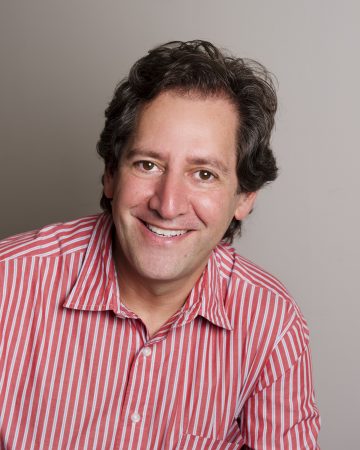 Dr Grant Saffer
MB BCh, FRANZCOG
Grant Saffer is an Obstetrician and Gynaecologist at the Epworth-Freemasons Consulting Suites on Victoria Parade in East Melbourne. He has a broad and in-depth interest in all areas of Women's Health, with over 25 years of medical expertise; initially training in South Africa, then gaining another 15 years of specialist experience in the United Kingdom and Australia. He is also a longstanding Senior Consultant at the Royal Women's Hospital in Parkville – a world-renowned hospital and leader in Maternity Services.
Dr Saffer is dedicated to developing excellent rapport and communication with his patients something he feels is as integral to promoting good health as rigorous medical science and research. Grant's philosophy towards his field of medicine can best be described as a gentle, holistic approach to patient care where natural processes and the views of women and their partners are genuinely respected and encouraged.
Firstly, as an Obstetrician, Grant provides an exceptional level of care for women throughout their pregnancy and birth. Progressive and responsive to women-focused care, he will always aim for your pregnancy to be as natural as you want it, and will try to be guided largely by your own needs and expectations.
Grant ensures that all his patients have relevant, up-to-date information about their condition, enabling them to make informed decisions about their pregnancy and delivery, taking into consideration their beliefs and therapeutic preferences. He will always give you plenty of time at your visits for discussion of problems or concerns, which includes working together to arrive at a detailed and mutually agreeable care plan. He will, of course, advise on the safest avenues where medical factors and other circumstances do not allow for a full range of treatment options.
Over the years, Grant has developed a network of specialist support services which are proven to enhance pregnancy outcomes. These include specialist obstetric and gynaecology sonographers, paediatricians, IVF specialists, specialist physicians, physiotherapists, naturopaths, dieticians, psychologists and relaxation therapists both before and after delivery.
As an experienced Gynaecologist, Grant also practices in all areas of Gynaecology, managing a wide range of gynaecological issues affecting women of all ages. These may include regular Pap smears and breast checks, contraception advice, the management of infertility, abnormal bleeding, pelvic pain, peri-menopausal, menopausal and post-menopausal concerns as well as hormonal therapy. He also has a keen interest in laparoscopic or keyhole surgery as well as colposcopy, which is the treatment and follow-up of abnormal Pap smears. He operates at the Epworth-Freemasons Day Procedure Centre on a weekly basis.
Grant is supported in his rooms and practice by an exceptional team of four Senior Midwives who are knowledgeable, relaxed and super-reliable and, above all, always approachable. Jan, Melanie and Jannine provide great medical advice and counselling both during visits and over the telephone.